About Us
Unlock the PPO was founded in 2012 and is jointly owned by Sandi Hudson and Lisa Weber. There are no hidden partners, corporate backing or paid spokespersons with our company. Either Lisa or Sandi personally work with every client as the contact person and oversee each dentist's analysis and negotiations. Sandi works with our clients who have established practices and are seeking to renegotiate, add or drop plans. Lisa works with all of our start-up practices. Because each client works directly with one of our owners you have the full support, accessibility, and accountability of our owners throughout our work with your practice.
Company founder Sandi Hudson has a degree in Business Administration from the University of Iowa. After several years in health care and fundraising management, she transitioned into dental office management and spent a decade overseeing dental insurance participation and negotiations. Her experience comes from hands-on experience rather than concepts that just sound good on paper. She has worked with offices across the country and has a broad perspective on how to tailor insurance decisions to various regions and demographics. Her goal is to help dentists take a common-sense approach to managing insurance participation in a way that best fits their goals. By keeping abreast of industry trends she is well positioned to help dentists prepare for how insurance will best fit into their practices both now and in the future. Sandi focuses on the analysis side of the business by crunching numbers and making recommendations about participation levels. Sandi is married to a dentist and has a unique perspective of both consultant and dental practice owner uncommon to the industry.
Owner Lisa Weber works with all of our start up practices and created the negotiations wing of our company from the ground up. Lisa had a finance and insurance management history prior to her 13 years experience in the dental industry. Her dual management dental background encompassed both the administrative and clinical side of managing a dental practice and gives her a unique, comprehensive perspective to benefit our start up clients. Lisa has a dogged determination to be sure her clients get the best possible fee schedules and strategy options available and her detailed understanding of a complicated system ultimately allows dentists to get the best return on their investment. Lisa's personal one-on-one phone calls address the uniqueness of each individual dentist's new practice and her strategic guidance and recommendations are tailored to each dentist's vision.
Adrianna is our Demographic Specialist, providing detailed research on the most relevant employer groups and insurance company prevalence in a dentist's area which is an integral part of our tailored package for start-up offices. Adi also handles the weekly follow up for all clients to confirm insurance company listings for all third party contracts. In addition to working for our company, Adi also uses her Master's Degree in Special Education at the Texas State University's Child Development Center.
Adi and her husband have two dogs, Taz and Ollie, and cat Nora. She enjoys hiking, doing puzzles, coloring, traveling, visiting wineries/breweries, spending time with her family.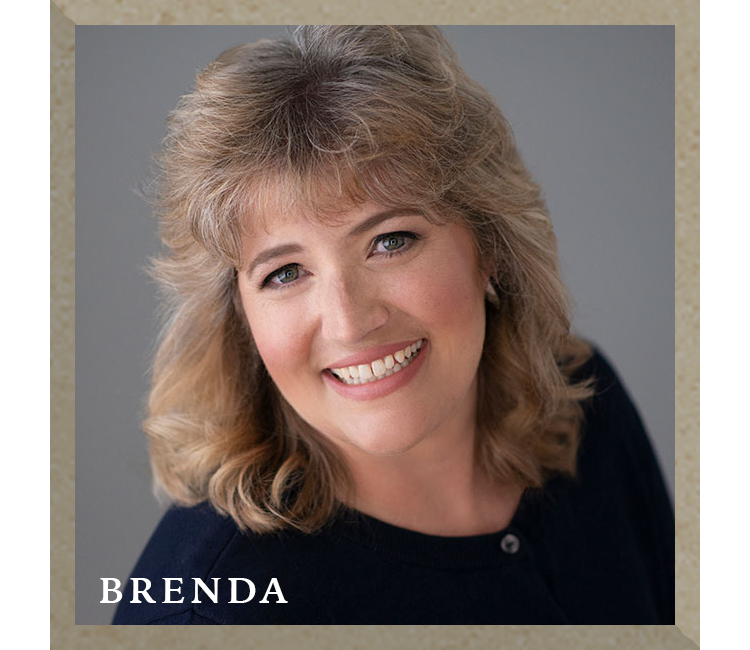 Brenda is our Director of Client Services and has been with Unlock The PPO since the beginning as our first employee. She attended Metro State College in Denver for finance and worked in the travel, healthcare and banking industries ranging from customer service, human resources, collections, billing, trip planning, and office management. Brenda's attention to detail and organizational skills have been instrumental in our company's development since she began with us in 2012 as she has helped develop most of our company systems throughout our growth. Brenda welcomes clients as we begin working with them to be sure we continue to bring superior customer service to our doctors and are continually improving our work efficiencies.
Brenda has 2 college-aged sons. She and her husband enjoy traveling and Brenda loves to read and scrapbook with her 15-year-old Puggle by her side.
Daniel is our first employee and has been working with the company in a variety of positions since 2012. He set an initial standard of quality customer service with excellent relationship building skills to grow our presence in the negotiations industry, and became our staff trainer as the company grew. Daniel was originally hired to work out of our Virginia office and relocated to Texas in 2014. Daniel recently became the Director of Operations for Unlock The PPO, and is working hard to help Sandi and Lisa realize their continually-growing dreams for the company.
Daniel and his wife reside in Texas with their two dogs, cat, and beautiful baby girl. We are especially proud to have an employee with his military service and sacrifice in our company.
Delicia began her work in the insurance industry as a team lead in medical payments and accounting for 9 years. She then obtained her dental hygiene degree in 2008 and came to us with 8 years of clinical hygiene experience, giving our company well-rounded, clinical expertise in addition to her insurance administrative background. Delicia is often the first friendly voice you will hear on the phone and her work with our company has grown to her current position as our Startup Division Manager where she directly assists our owner, Lisa, as the first point of contact for our start-up doctor clients. Her passion for helping doctors is evident as she assists doctors who are getting ready to launch into practice ownership.
Delicia and her husband have been married since 2014 and have two adorable puppies. She enjoys crafting, concerts, traveling, wine, and fitness (not necessarily in that order).
Jeff is located in our east coast region and joined us in 2016 as an Insurance Company Negotiator. Jeff has an extensive, high-level experience that he has brought to our dentist clients. He was formerly a Director of Sales & Marketing for several Industry-leading military and federal Safety Equipment manufacturers. His management work was to protect our 1st & 2nd tier Special Forces, Federal and State tactical response units, the AH-64 Apache Helicopter and Joint Service Aircrew Mask (Fixed & Rotary-wing) respiratory protection programs. In addition to his work as a negotiator, Jeff also manages our company-wide internal insurance systems database.
Jeff enjoys saltwater fishing, yard sales and treasure hunting (they are much the same but in different degrees).
Jennifer graduated from Texas A&M University with a Bachelors in Business and spent 9 years in the medical industry. She transitioned into dentistry in 2015 as a Dental Practice Coordinator and also worked for a dental staffing agency placing temporary office staff. Jenn found she loved the dental industry and became our Client Coordinator assisting our owner, Sandi, with our Established office clients in 2018. Jenn thrives on organization, multi-tasking and loves working with people. Her warm, approachable personality welcomes our new clients as we begin our work with them.
Jenn is married with two girls, two dogs and is passionate about her faith and her family. She loves helping with her daughter's girl scouts and soccer. Her family loves camping, any activity outdoors and volunteering in their school and church communities.
Julie has been with us since 2013 as an Insurance Company Negotiator who works diligently with the insurance company reps to maximize fee schedules for our dentist's benefit. Julie has a degree from Michigan State University and has 15 years of additional consulting and management experience in a variety of industries requiring a high level of customer service. Julie's previous experience managing a sales team has given her the ability to work with individual reps as well as globally to create systems that maximize our results for our dentist clients.
Julie and her husband love to travel and being with their three amazing children. She also volunteers extensively with YoungLives of Chicago, working with teen moms and as a Board Member for Friends of Cleveland Elementary school.
Tracy has been our Credentialing Assistant since joining us in 2014. Tracy's past experience ranging from ordering, schedule and customer service has made her a perfect fit for the wide range of follow up she does with gathering doctor data, following up on applications and verifying effective dates. Tracy's favorite part of her job is helping the doctors, especially letting start-up offices know of their first effective dates and being a small part of the excitement surrounding them opening their new office. Tracy's behind-the-scenes determination to be sure all new insurance listings are complete and accurate is a customer service benefit that she excels at providing for our clients.
Tracy loves spending time with her four children and three grandchildren. She also has 4 cats and a dog and enjoys going to second-hand stores and gardening.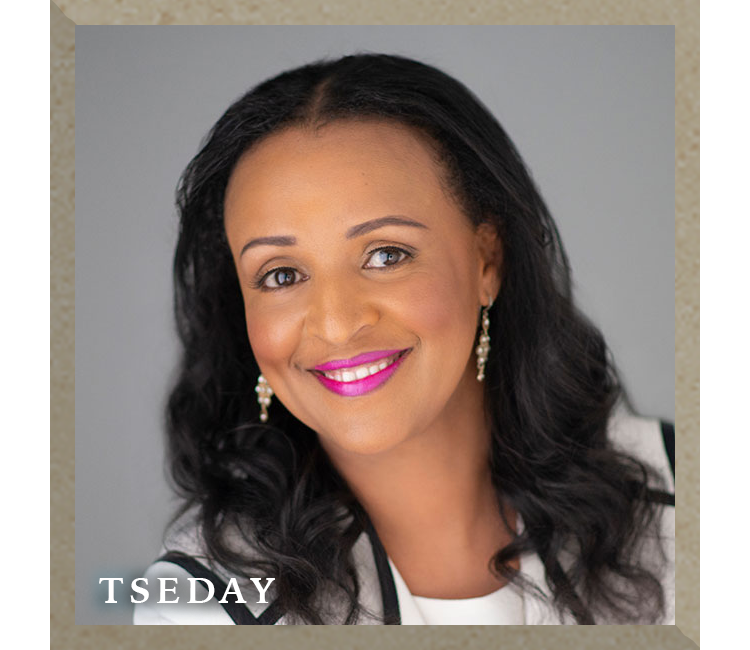 Tseday is our Credentialing Manager, coordinating the flow of individual applications with the insurance companies to make sure all dentists get credentialed in a timely fashion. Tseday has extensive experience in the healthcare industry, working at several health care and diagnostic facilities with a focus on entering patient demographic information in company databases. Tseday's attention to detail with large amounts of data has been a critical part of our company's ability to create and submit large volumes of applications with an exceptionally high degree of accuracy. Tseday began with us in 2013 and her long term history with our company has been a true asset to our doctor's credentialing needs.
Tseday loves walking and exercising.
Willa
is one of our insurance negotiators who also assists with credentialing support out of our Colorado office. Willa has a degree in Business Administration from Regis University of Denver. Prior to joining our company in 2014, Willa had a hospitality background in meetings and events with a strong emphasis in negotiating and working on the client's behalf in maximizing the best possible discounts and concessions. Her years of providing outstanding customer service along with her acquired skills helped make an easy transition into the dental industry..
Willa is happiest when her kids are home with all of their friends. She enjoys walking her two dogs and the views of the Colorado Rocky Mountains. She is an avid golfer and spends much of her time at the club and on the course with friends and family.